Knight Inlet Lodge is a grizzly bear viewing resort tucked deep in the sheltered waters of Knight Inlet.
Your home away from home
Enjoy your grizzly bear viewing adventures  from the relaxed comfort of our modern lodge and its facilities, all designed to meet your needs while you are with us and deliver the true look and feel of British Columbia's remote west coast as you experience the gifts the Great Bear Rainforest has to offer.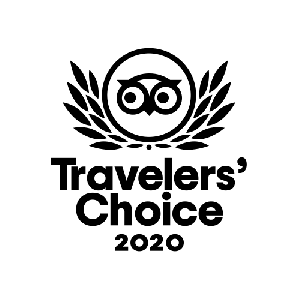 Absolutely amazing wilderness experience. Get away from the internet and immerse yourself in the wilderness amongst the grizzly bears. Do not go for less than 3 days. There is too much to do.
Clarec, Australia
Accommodation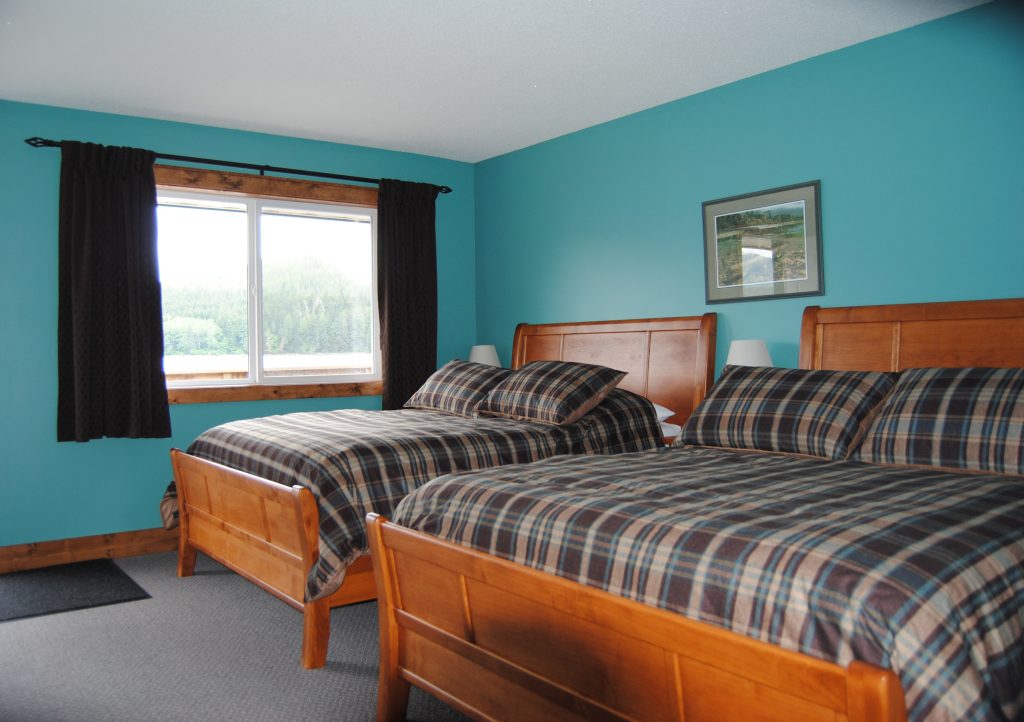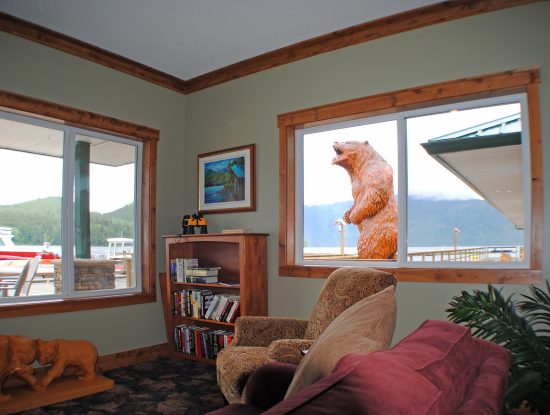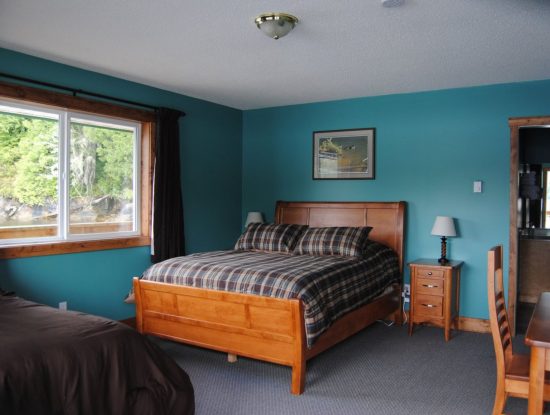 Our eighteen guest rooms feature comfortable queen size beds and private ensuite bathrooms with showers. Four of the rooms are suitable for families of four, furnished with a queen size bed and two single beds. Each room comes with a wardrobe closet, writing desk and chair, bedside tables and reading lamps.
The guest rooms either have views of the inlet or the shoreline behind the lodge, where we often see bears foraging and traveling to and from the estuary. Choose to relax in privacy when not out on one of our tours, or mingle with friends, family, and other lodge guests on our open air lounge dock out front, in the dining room, or in the guest lounge.
Dining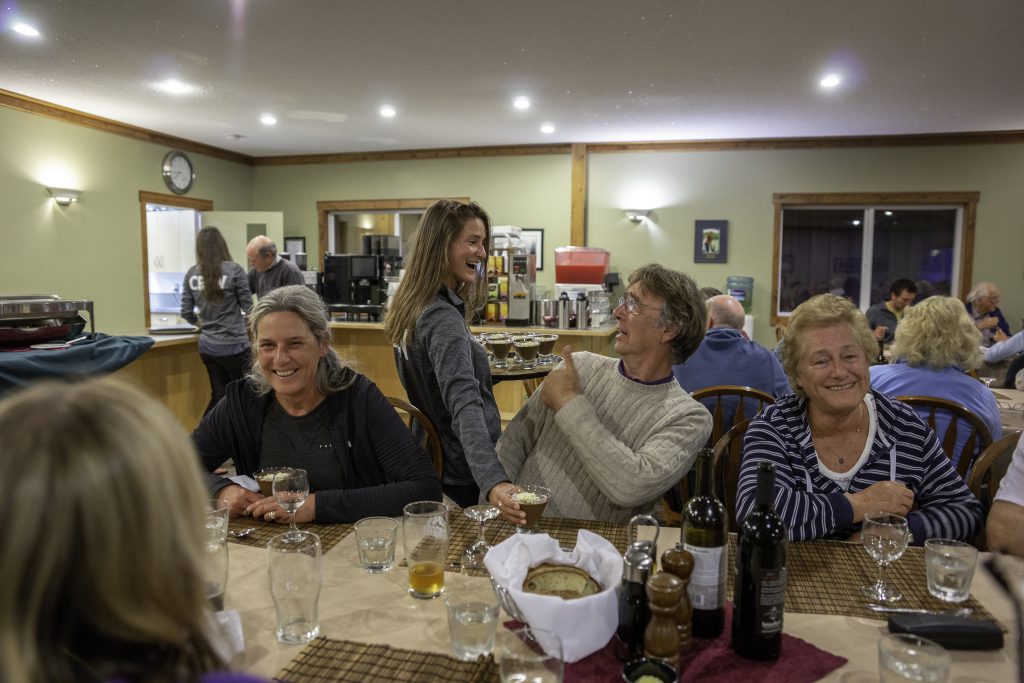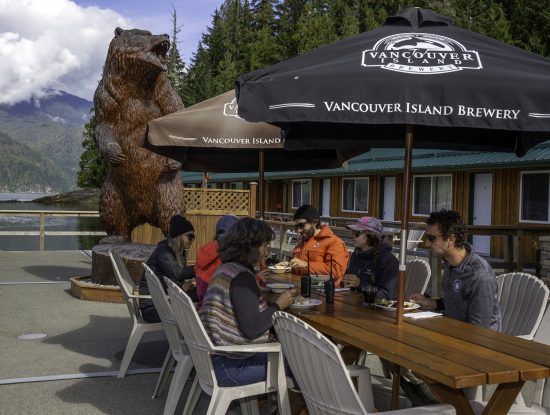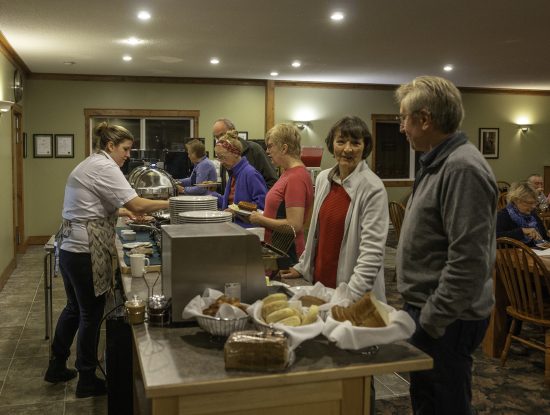 There's nothing like a good meal after a day of adventure! While fresh seafood is our specialty, Knight Inlet Lodge has a variety of dining options, so there's always something for everyone.
Our dining room offers bountiful and sumptuous West Coast and Continental cuisine, and delicious daily specials, served with fine local wines. With fresh ingredients flown in daily and our expert chefs, we provide a dining experience that receives almost as many compliments as the bear viewing!
You will enjoy food and spirits from producers located in the Comox Valley and other Vancouver Island locations.  We will often feature crab, salmon and prawn harvested fresh from the pristine glacier fed waters of Knight Inlet. Make sure you leave room for our gorgeous desserts: you will have earned a treat after spending time out on one of our hiking or kayaking tours!
With advance notice we are able to accommodate most allergy or dietary needs, including vegetarian, vegan and gluten free diets.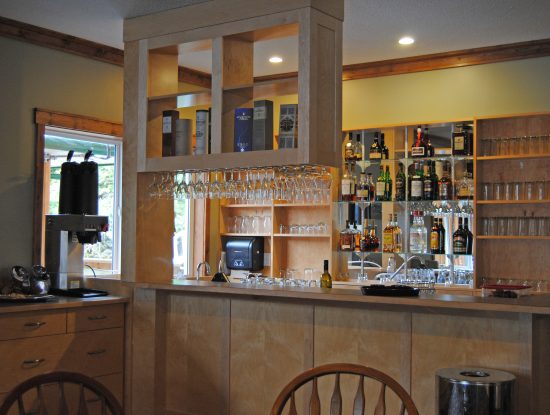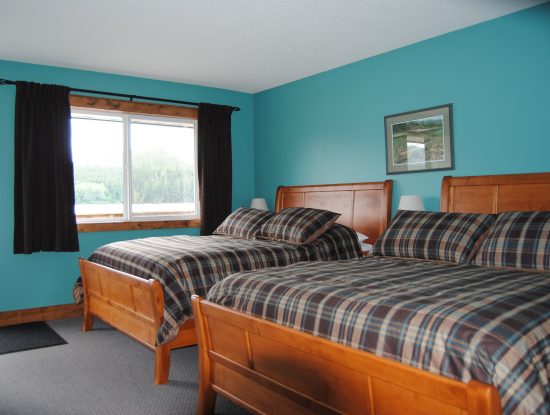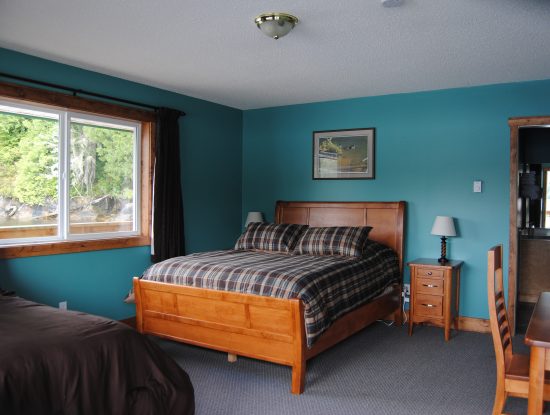 4, 5, or 6 Night Packages
Grizzly Bear & Whale Watching
Knight Inlet Lodge offers unique spring-to-fall experiences of both grizzly bears and whales during your 4 to 6 night stay at our lodge. Choose from a range of options to see bears and marine wildlife in one of the most magnificent natural settings in the world, surrounded by ancient forests and snow-capped mountains.
Learn More
2 or 3 Night Packages
Grizzly Bear Viewing
Knight Inlet Lodge offers unique spring-to-fall experiences of grizzly bears in the heart of the Great Bear Rainforest. Take bear tours and other excursions during your 2 to 3 night stay at our lodge, located in a sheltered cove in one of the most magnificent natural settings in the world.
Learn More